Are you looking for 4x4 Tyres for your vehicle?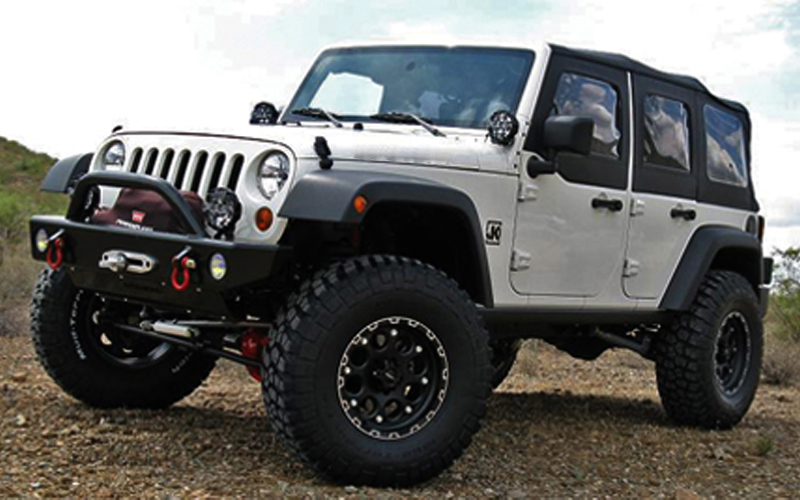 4x4 tyres, also known as SUV tyres, are designed to provide specialised handling and braking performance even in the harshest of terrains. This is something you won't find in a regular car tyre. If you are thinking of buying 4x4 tyres Brighouse, then look no further than PSM Tyres and Repair Centre.
As a leading retail tyre facility in the region, we offer a wide range of 4x4 tyres in Brighouse. In our inventory, you can find products from premium brands like Michelin, Bridgestone, and Continental, mid-range brands such as Davanti, as well as tyres from other lesser-known companies.
All the products in our stock pass thorough quality and safety checks before we sell them to our customers. This is how we ensure exceptional value for money across all our offerings.
What makes 4x4 tyres different?
4x4 tyres are increasingly becoming the norm in the UK. However, some car owners still find the difference between regular car tyres Brighouse and 4x4 variants a bit foggy. If you are also unsure about how they differ, read along!
4x4 tyres are designed with a broader and deeper tread compared to regular tyres. You can also notice that this tyre type is manufactured with higher tread shoulders. Moreover, the tread pattern in 4x4 tyres is more complicated than standard car tyres, with wider grooves.
These features make these tyres suitable for extreme conditions. A regular tyre cannot achieve the level of grip and performance on terrains like mud, snow, grass, dirt, etc. like a 4x4 tyre.
As you may guess, SUV tyres are heavier compared to the ordinary variants. At the same time, their centre of gravity is a bit higher. When you drive with regular tyres in deep muddy or snowy conditions, the tread becomes filled with the element. This prevents the car from moving either forward or backwards, while the wheels keep spinning.
You will notice with a set of 4x4 car tyres Brighouse that they rarely turn without avail. So, you can get out of such situations with ease.
A trade-off that comes with 4x4 tyres is these wear out faster than their regular cousins. It's because this tyre type exercises an increased rolling resistance. So, we recommend you to assess your priorities before you buy 4x4 tyres Brighouse.
Different types of 4x4 tyres we provide
With us, you can find the following SUV tyre types:
On-road tyres –

If you will drive your vehicle off-road only occasionally, then on-road tyres might suit you better, as they last longer.

Off-road tyres –

In case your main priority is driving off-road, then you can achieve superior performance with a set of 4x4 off-road tyres.

All-terrain tyres –

These tyres perform adequately on both on- and off-road. However, the performance is not as sharp as their specialised counterparts.
Why choose us for 4x4 tyres Brighouse?
With PSM Tyres and Repair Centre, you will not face any shortage in 4x4 tyre options, courtesy to our extensive collection. We strive to provide our products at the most competitive prices. What's more, you can purchase your tyres online with us.
In case you are uncertain which 4x4 tyre you should buy, contact us and our experts will assist you. With us in your contacts, you no longer need to search for "tyres near me". So, book your tyres online today!