Are you looking for Battery Services for your vehicle?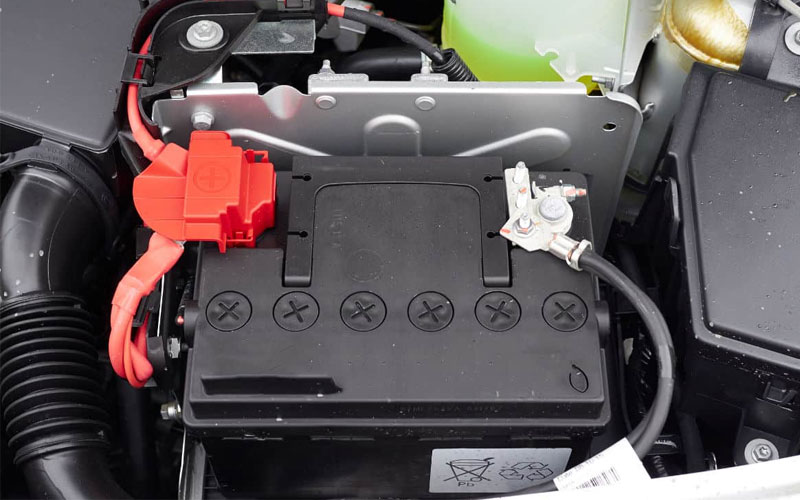 If you don't replace your car's battery in time, it can put additional stress on healthy components like starter motor or starter solenoid. This can lead to expensive repairs and a possible total car breakdown.
Hence, it is recommended to opt for car battery replacement Brighouse at the right time. However, a host of factors can damage your vehicle's batteries prematurely, and you might have to go for a replacement earlier than expected.
Regardless, PSM Tyres and Repair Centre is a trusted garage in Brighouse when it comes to reliable automobile battery replacement. All you have to do is look out for the signs of dying batteries, and reach us if you find any.
When should you replace car batteries?
Vehicle batteries come with an average lifespan of 3 years. We recommend you opt for annual battery checks before it reaches the 3-year mark. Factors such as driving habits, frequent short trips, and weather conditions can squeeze the life out of your car batteries sooner. In this case, you have no other option but to replace car battery Brighouse.
What are the indicators of a flat battery?
If your car battery Brighouse shows any of the following symptoms, it is time to reach an authorised garage and replace it at the earliest.
Once the battery starts wearing out, it becomes ineffective and takes a long time to create a charge for the starter. As a result, the car takes longer than usual to start; this is a clear indication of a dying battery.
Problems in the electrical components
Your vehicle's battery powers everything, from the headlights and indicators to the air-con system and radio. If you observe a weaker headlight and issues in the other electrical components, the battery is clearly out of charge and must be replaced.
Do you perceive a noxious rotten egg smell on opening your car's hood? It can be due to a battery leak. Allow our technicians to assess the battery's condition and replace it if needed.
If you notice a white ash-like substance on your car battery's metallic part, you must seek professional assistance from a trusted garage and avail car battery replacement Brighouse.
Corrosion of the battery's positive and negative metal connections can lead to voltage fluctuations and affect your vehicle.
"Swollen" battery: Overheating or extreme cold temperatures can cause your 4-wheeler's battery to swell or crack. This drastically shortens the battery's lifespan.
Are you searching "battery repairing services near me"?
Look no further and end your search at PSM Tyres and Repair Centre for hassle-free battery replacement services.
Our experienced team of technicians are adept at detecting the issues with your vehicle's batteries, no matter which car you drive. Plus, we can replace a dying battery promptly so that you don't have to end up stranded anywhere.
Feel free to place us a call on 01484 712944 or 07845 767188 to book an appointment. You can also talk to us in person by visiting our facility at Unit 1, Royds Business Park, Dyehouse Lane, Brighouse HD6 1LL.