Are you looking for Suspension for your vehicle?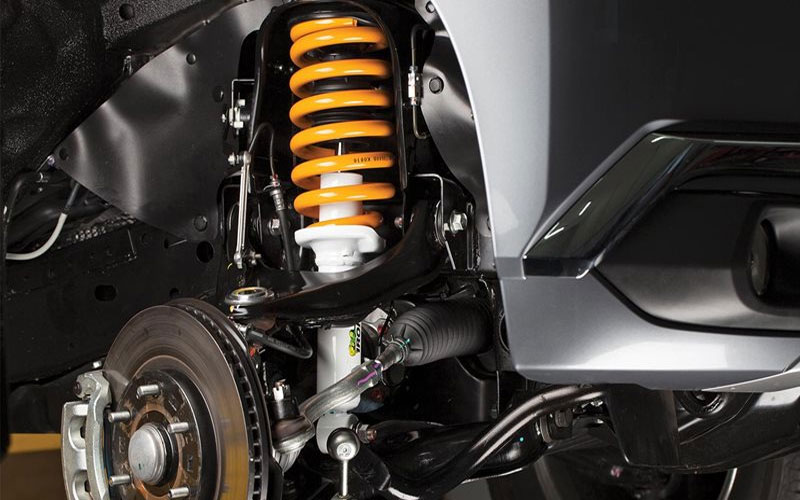 One of the most critical components ensuring your comfortable ride is the shock absorbers of your car. It is also commonly known as suspensions, and when it malfunctions, it makes driving your car a hassle.
A malfunctioning suspension will give you an uncomfortable ride, as well as compromise your safety. To avoid these issues, ensure that you plan a vehicle maintenance checklist each year. If you live in or around Brighouse, visit our facility-PSM Tyres and Repair Centre. We are the leading garage for suspension repair Brighouse.
When should you get your car's shocks inspected?
At PSM Tyres and Repair Centre, we encourage the practice of periodically inspecting a vehicle for any issues and bringing it in for preventive maintenance.
You must have us check your car suspension system in Brighouse if you encounter any of these troubles.
Your car ride becomes uncomfortably stiff: 
Urban commutes generally do not cause too much jerking or wobbling. If the suspension is in top shape, your car should sail smoothly even on poor roads,. But if you notice that your drives are getting increasingly uncomfortable, you must bring it to PSM Tyres and Repair Centre. We will replace faulty parts with the highest-quality, manufacturer-specific shock absorbers Brighouse.
Your car nosedives when you brake:
The braking mechanism, under ideal conditions, should bring your car to rest without any hassle. If your car suddenly dips - that is, the front portion nose-dives when you break - it is an indication of a faulty suspension.
Unevenly-worn tyres:

Before you head out, take a good look at your car's tyres. Do you see some section of the carcass that is more worn? Is there any tyre which is wearing out faster than the others? If you answer in the affirmative to any of these queries, it is time to check your car suspension system in Brighouse.

Turning becomes difficult:
If the suspension system is under strain or damaged, you will face difficulty driving through corners and turning your vehicle. You will notice a distinct pull to one side. Else, the vehicle can also drift to either side. Should this happen, head over to facilities like PSM Tyres and Repair Centre immediately.
Searching the internet for 'car shock absorber repair near me'?
Look no further! At PSM Tyres and Repair Centre, you will find a team of professional, courteous and experienced technicians who will inspect your car suspension repair Brighouse thoroughly and explain to you where the troubles lie.
Once we have detected the issues, we will proceed with repairs or replacements. Note that suspension repairs are rare; replacements are the norm.
At PSM Tyres and Repair Centre, we stock all types of spares and components for shock absorbers Brighouse. It does not matter if you own a sedan, an SUV, a van or a hatchback. Bring it to PSM Tyres and Repair Centre and experience the difference.
Visit our website's other sections for more details. We also sell a wide range of OE.