Are you looking for Summer Tyres for your vehicle?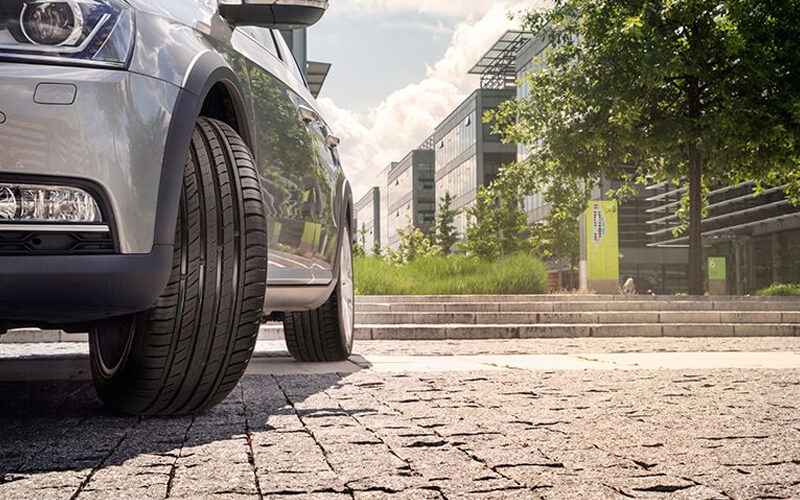 If you are thinking of buying summer tyres Brighouse, look no further than PSM Tyres and Repair Centre. Whether you are looking for exclusive products from brands such as Michelin and Continental, or something more moderate, we have you covered. Moreover, all our offerings go through strict quality and safety checking before we sell them.
In case you haven't decided yet which tyres you'd like to mount on your vehicle, you can ring us up. Our technicians will assist you based on your car and preference behind the wheel, as well as mileage to ensure the best suit for you. You may put us up in your contacts to save yourself the hassle of Googling "tyres near me" every time. 
What are the benefits of summer tyres?
Summer tyres are manufactured with a mix of compounds different from its winter and all-season cousins. Moreover, they are typically designed with a low tread depth and a pattern with fewer sipes. These factors contribute to their enhanced grip during summertime, on both dry and wet tarmacs. You can expect a supremely sharp handling and braking performance with the best summer tyres UK during summer and monsoon.
These are the few benefits of a summer tyre:
Superior performance in both dry and wet road conditions.
Enhanced speed and acceleration.
Improved braking performance and cornering abilities.
Provides maximum road-holding.
Top summer tyres in Brighouse
When it comes to summer car tyres Brighouse, the choices abound. Therefore, we have put together some of the top models for you:
Michelin has earned its name as one of the top tyre manufacturers globally with a rich line of best in class products. It comes as no surprise, therefore, that the Pilot Sport 4 is one of the favourite summer tyres Brighouse of our patrons. The tyre provides an excellent steering response and promises exceptional road safety.
Bridgestone Potenza S001

Bridgestone is the leading tyre manufacturer globally, and Potenza S001 lives up to that reputation. It offers exceptional handling precision and acceleration. If you are one to seek supreme driving pleasure, then the Potenza S001 might be what you need. With its superior wet and dry grip, and high-speed performance, you can derive an authentic sport-like experience.

Continental Sport Contact 6

Very few car tyres Brighouse compare to the quality and superiority of Continental Sport Contact 6. Its unique tread design provides for maximum grip, no matter the road condition or the speed. In brief, you can experience an exhilarating performance with this tyre model.
Buy summer tyres Brighouse from PSM Tyres and Repair Centre
You can also find tyres from other lesser-known brands like Davanti and Landsail with us. With our years of experience, we have developed a summer tyre selection catering to the budgetary needs of all our customers in the Brighouse neighbourhood.
Moreover, you can book your tyres online with us. We provide next-day fitment services so that you can get going at the earliest.