Are you looking for Winter Check for your vehicle?
Winters in the UK witness a sharp increase in the number of car breakdowns. However, a basic car winter check Brighouse can help you course through harsh weather conditions without any hiccups.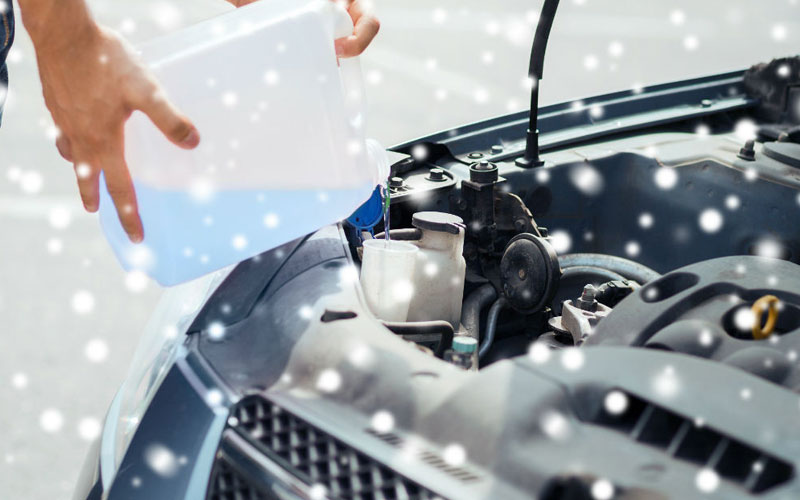 A thorough winter car service ensures that all components of your vehicle function optimally, thereby offering you a smooth driving experience.
PSM Tyres and Repair Centre is your one-stop solution in Brighouse in terms of flawless winter car checks. Our technicians can swiftly diagnose the issues in your vehicle and execute necessary repairs and replacement, as necessary.
Whether you want to upgrade your SUV's tyres or want an overall winter check, we take care of all under one roof.
What checks are included in our winter car service Brighouse?
Our winter vehicle services Brighouse include the following checks:
Our experts, at PSM Tyres and Repair Centre, properly check your car tyres' pressure and tread depth. These factors are crucial to your vehicle's stability and handling performance on icy or snowy roads.
It is, however, ideal to switch to winter tyres. These tyres come with a softer rubber compound and unique tread design that offer enhanced traction and aquaplaning resistance. You can buy the perfect set of winter tyres from our exhaustive collection (includes tyres from Continental, Dunlop, Michelin, Pirelli, Bridgestone etc.)
Harsh colder temperatures put additional stress on your 4-wheeler's batteries. On top of that, heaters drain the batteries faster; you can end up with a flat battery.
Our professional car winter check Brighouse can take care of this issue and replace the battery if need be.
You might have to drive in challenging weather conditions like fog, which means the rear and front lights must work optimally. Driving with faulty lights is dangerous as well as illegal in the UK. In the scope of our winter check, our technicians will check and fix your vehicle's lights in no time.
It is ideal to change the engine oil at regular intervals. Plus, you should switch to low-viscosity oil during winters as it flows effortlessly. Further care should be taken while selecting the appropriate oil grade during sub-zero driving temperatures.
At PSM Tyres and Repair Centre, our technicians will top-up the coolant and anti-freeze levels appropriately. This simple step protects the engine hoses and pipes and improves cooling efficiency as well.
Properly functional windscreen wipers provide perfect vision to the driver. We will also check the washer fluid levels and top it up if necessary.
Faulty or worn-out brakes can compromise vehicle safety while driving on snow-covered paths. By availing our car service Brighouse, you won't have to worry about this aspect either.
Searching - "best car repairing garage near me" all over the internet?
PSM Tyres and Repair Centre provides exceptional winter car checks to vehicle owners in and around Brighouse!
Feel free to place us a call on 01484 712944 or 07845 767188 . You can also come down to Unit 1, Royds Business Park, Dyehouse Lane, Brighouse HD6 1LL for a service.