Are you looking for Car Service for your vehicle?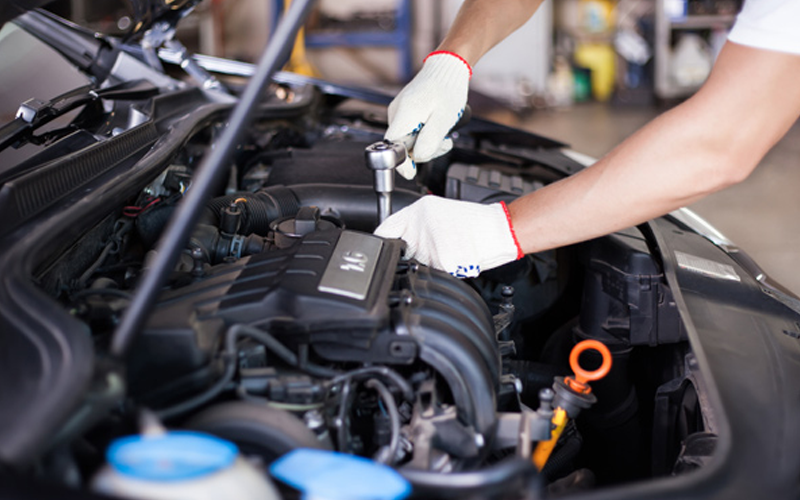 Without regular car servicing and maintenance, you are at a higher risk of unexpected vehicle breakdowns and inevitable expensive repairs, which is highly inconvenient.
On the other hand, routine servicing of your 4-wheeler ensures its continued smooth performance and enhances fuel efficiency as well. If you are eager to enjoy these perks, we recommend you opt for professional car service Brighouse.
At PSM Tyres and Repair Centre, our technicians excel at providing thorough car servicing, not leaving any stone unturned. We can promptly detect the underlying performance issues in your car during servicing and conduct the necessary repairs and replacement.
Therefore, if you want to maintain your vehicle's top condition, we are truly your one-stop solution in and around Brighouse.
Types of servicing we offer
Interim servicing – Every 6 months or 6,000 miles.
Full servicing – Every year or 12,000 miles.
Summer and winter checks – Before the onset of each season.
Benefits of routine car repair Brighouse
One of the primary causes of accidents in the UK is inadequately serviced vehicles. Only routine maintenance and vehicle or car repair Brighouse ensure that all the components of your car like brakes, lights, exhaust, etc. are working optimally. It is a matter of your safety and that of the pedestrians and those in your car's passenger seats.
You might not notice minor faults in your vehicle. If not fixed in time, these minor issues can lead to a major fault. With updated service history, you can avoid expensive repairs and other unnecessary costs.
Routine car service Brighouse ensures that every car component works as it should. Automatically, the benefits reflect with improved fuel efficiency.
An improperly serviced car is more likely to release harmful exhausts, above the permissible limit. PSM Tyres and Repair Centre offers excellent exhaust checks to ensure that your vehicle remains compliant with environmental standards.
The UK's DVSA mandates every car, over 3 years old, to pass MOT tests annually. If your vehicle is not in optimum condition, it will be deemed unsafe for the roads, and consequently, you will fail the MOT check. Only thorough maintenance and servicing at an authorised garage can help you ace this test comfortably.
Increases your automobile's resale value:
A thoroughly serviced car enjoys a higher resale value. This is because an updated service history reflects your 4-wheeler's condition and performance. It is a vital thing that every buyer looks for.
We are the solution for you search - "best car repairing garage near me"
Book an appointment with PSM Tyres and Repair Centre for immaculate car servicing, irrespective of your vehicle's model and make. You can call us on 01484 712944 or 07845 767188 . Otherwise, you can also drive down to our workshop at Unit 1, Royds Business Park, Dyehouse Lane, Brighouse HD6 1LL.