Are you looking for Brake Services for your vehicle?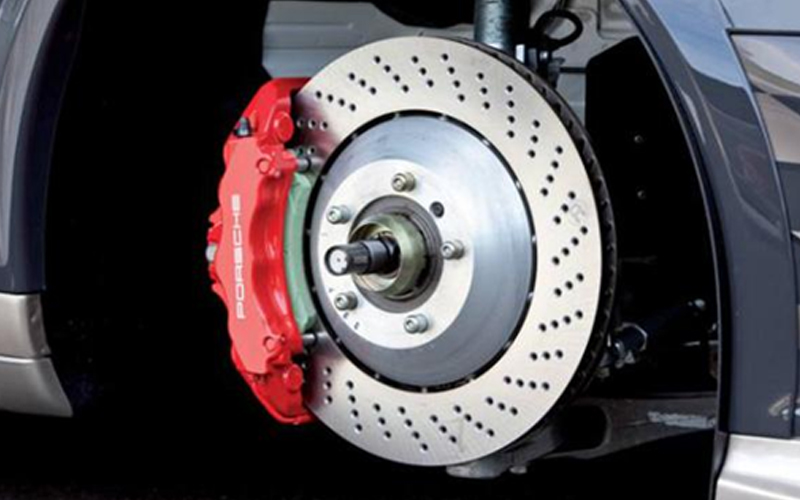 Did you know that 20% of MOT fails in the UK are due to faulty brakes? Driving a car with faulty brakes not only is illegal but it can cause obvious safety concerns.
Therefore, make no delay to reach a professional garage for brake repair Brighouse if you come across any issues with the braking system.
PSM Tyres and Repair Centre is a renowned automobile service station in Brighouse, popular for its superior brake inspection and replacement services. Regardless of the issue or the type of vehicle that you have, turn to us for prompt replacement of worn-out brakes.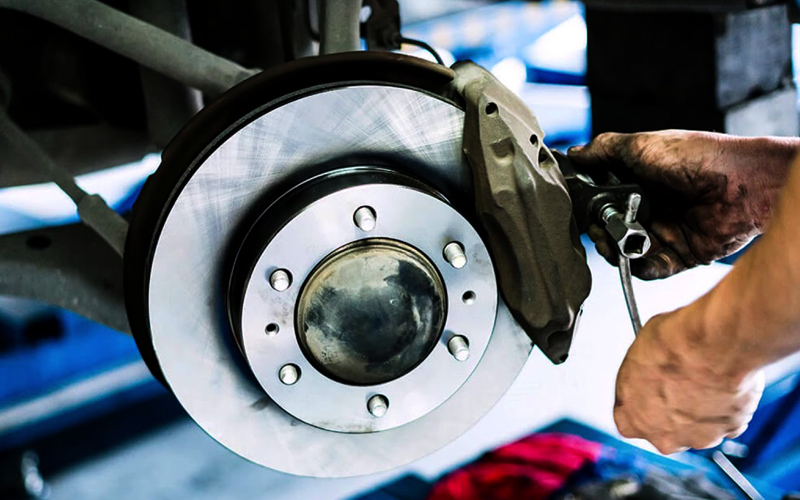 How often should you replace car brakes?
Your 4-wheeler's brakes should ideally last up to 60,000 miles. However, certain factors may lead to premature brake pad wear, leading to an early replacement of this component. Some of these factors are:
Type of brake pads (ceramic, semi-metallic, low-metallic, organic)
Number of miles
Frequency of short trips and braking
Weight carried by the vehicle
Apart from the apparent risk of accidents, faulty brakes can also land you a fine of up to £2,500. To avoid such circumstances, we recommend you visit our facility for unmatched brake pad replacement Brighouse services.
Common signs of a malfunctioning brake
If you are looking for reliable brake repair Brighouse, you have probably come across the following indicators of damaged brakes. Take a look:
Are you hearing squeaking sounds coming from the disc brake rotors? It indicates worn-out brake pads that must be replaced as soon as possible.
Certain car components cannot be fixed, and brake pads are one of them. Therefore, it is in your best interest to reach our garage for brake repair Brighouse and replace the damaged components.
Vehicle drifts while braking:
Another common symptom of damaged brake pads is that your car exhibits directional pulls while braking. This is mainly due to uneven brake pressure as a result of brake pad wear.
If you feel odd vibrations coming when pressing the brake pedal, it indicates worn-out or warped brake pads caused by excessive heat. There could also be possible damage to the brake discs.
Several modern cars come equipped with brake pad sensors. If the brake pads wear out, the sensors trigger the brake pad warning light on the dashboard. You must take this indicator seriously and replace the faulty brakes at an authorised garage.
However, not all cars have the feature of brake pad sensors. For such vehicle owners, routine brake inspection and maintenance is essential.
In addition to those mentioned above, a vibrating or soft brake pedal is also indicative of possible brake pad damage.
Now that you are aware of the signs of malfunctioning brakes, you might search for a "brake repairing service near me."
PSM Tyres and Repair Centre is your one-stop solution for top-notch brake replacement in Brighouse!
As such, stop your search and book an appointment with us instead. Call us on 01484 712944 or 07845 767188 . You are also welcome to visit our garage at your convenience.